www.echucacaravan.com.au
Ora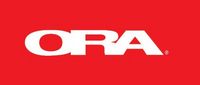 When we designed our first mirror clamp, we looked at the variety of towing vehicles on the market. These cars had a diverse range of side mirrors and we needed to find a solution for them all. So in 1995 the Ora mirror mounted towing mirror was born.
Ora mirrors are sold throughout Europe and Australia. Ora has adapted these mirrors to specifically suit Australian towing vehicles and conditions. Nowadays we're able to supply a selection of towing mirrors for all tastes and conditions.
Ora mirror mounted: The original clamp has been improved over the years to better fit most cars. Longer arms can be purchased separately to give the driver wider vision. If your side mirror bends too easily, the Ora mirrors can be stabilised with a suction or magnetic supporting brace.