www.echucacaravan.com.au
Elements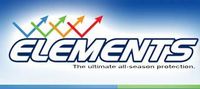 Haigh Australia has been supplying car covers to the Australian market for over 30 years. In that time our range has expanded to include motorcycle, four wheel drive, caravan, boat & outboard covers. They are available in both weatherproof and water-proof materials.

The harsh Australian climate fades paint & gel coat finishes, destroys plastics & vinyl surfaces all of which affects the value of your prized possession You can wipe thousands off the price of your investment by exposing it to the elements without proper protection when the solution is simple.

Our quality covers feature "breathable" fabric which has many benefits. It prevents moisture from becoming trapped under the cover which can cause damage to the paint. It also eliminates the chance of mould & mildew rotting the material. Our covers also offer protection from harmful ultra violet rays which are the primary cause of paint fade.

Another little known benefit of covers is theft prevention. Sure, it's not the same as having an alarm or chaining them up, but with your vehicle & contents out of sight, the chances of theft are greatly reduced. The theory is, if they can't see it easily, then they may go elsewhere. This also applies to motorcycles, caravan, and boats as well.

Whether you live near the beach & need protection against salt spray or you park near a tree and hate cleaning off tree sap & bird droppings, you just can't put a value on the benefits of using a Sunland Elements cover. Quick to put on & quicker to take off, around a minute is not a lot of time to keep you vehicle looking as good as the day you bought it. See you local automotive accessory outlet for the range of Sunland Elements protection covers.